The Cleaning Store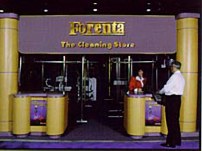 The Cleaning Store is a professional garment care cleaning and finishing business which
caters to the personal wardrobes of men, women and children. Forenta and your local
Forenta Distributor have developed The Cleaning Store concept, combining the newest in
technology and environmentally-friendly equipment along with professional training to get
you started.We have included everything you need to be successful in a new business of
your own!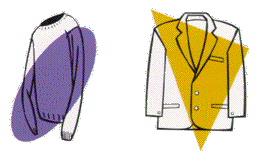 Why The Cleaning Store?
To understand the tremendous growth the dry cleaning industry has enjoyed for the past
20 years, and the growth it will certainly experience in the years to come, consider these
factors:
1. Personal garments today contain more natural fibers - wools, cottons, linens and
silks. These fabrics require professional cleaning and finishing.
2. There are 50% more women in the workforce today, and this percentage continues
to grow. Both men and women require the professional services of a garment
cleaning store.
3. Today's hectic lifestyle dictates that we do not have time to clean and finish our
garments at home.
4. The many varied materials, from natural fabrics to synthetics and everything in
between, can all be treated safely by the professional dry cleaner, resulting in
greater longevity of garments and better appearance.
Today's modern cleaning store is efficient, with energy-saving and labor-saving equipment
designed to produce the finest results at minimal costs. And, of course, today's plants meet
all EPA and OSHA requirements.
A professional Cleaning Store can provide a nice income for the owner-operator or can be
operated as an investment with absentee management It is also an ideal business for the
entrepreneur who wishes to expand into a multiple store operation.
In short, there's never a shortage of dirty clothes. In
fact, U.S. News & World Report has listed dry
cleaning among 10 fields "where fortune beckons" As
mentioned in the USNWR article,"The American
millionaire is more likely to resemble the local dry
cleaner than a figure cast in Hollywood." The best
part is that it's all up to you. You determine the level
of your success, and the sky's the limit with Forenta
as your business partner.
The purchase of your own business is rewarding in many different ways. Not only do you have the
satisfaction of "owning your business" and reaping the rewards of your efforts, but as an owner you are able to take advantage of depreciation and expenditures - and it is a cash only business.

Services offered by The Cleaning Store
The professional dry cleaner is extremely diversified in services offered:
Dry Cleaning and Wet Cleaning of Customers' Garments
Wedding Gowns and Special Appliqué Garments
Leather and Suede Cleaning
Shirts and Laundry Service
One Hour Service
Drapery Cleaning
Alterations

What is included with The Cleaning Store?
Forenta and your local Forenta Distributor offer a new
concept in a dry cleaning and laundry store which gives the
owner-operator a complete package including:
Personalized program
1. Site selection
2. Layout and design
3. Quality, state-of-the-art equipment
4. Training before opening and ongoing thereafter
5. Turnkey operation
Training includes:
Complete training program in an existing operating plant - FREE!
In plant training in your own store on start up with a highly
skilled training consultant for one full week - FREE!
Your Forenta consultant will teach you how to:
1. Prepare invoices
2. Tag garments
3. Organize production areas for maximum efficiency and workflow
4. Operate equipment, including tips and shortcuts
5. Press and finish shirts
6. Train counter personnel
7. Finish all types of drycleaning garments
We will show you the tips and secrets that years of experience
in this industry have taught us - knowledge that will make you
money from day one.We'll also include training manuals and
how-to videos.
Equipment includes:
We will provide the newest, most advanced Forenta
equipment including:
1. Dry cleaning machines
2. Finishing equipment
3. Garment conveyors
4. Call office decor

Important Information
The information contained in this new business opportunity prospectus is provided for general
consideration and initial business discussion purposes only. Forenta has used reasonable care
to furnish complete and accurate information regarding "The Cleaning Store" business concept
described herein, but Forenta shall have no liability to recipients of this information for any errors
or omissions. Forenta makes no representations, warranties or guarantees as to the recipient's
ability to derive income from the business opportunities described herein. Nothing contained in
these materials regarding Forenta equipment and/or "The Cleaning Store" business concept is
intended to constitute an offer to sell or solicitation, of securities or investments of any kind
under any federal or state securities law.
Copyright © 1999-2020 Centennial Distributing Corporation